Discover more from Amoveo Newsletter
A weekly newsletter about all-things Amoveo: development, community, media coverage and more.
#19: Amoveo at Barcelona Trading Conference, New DAC from Exantech & Updated Bet Contract
Covering July 16 – July 22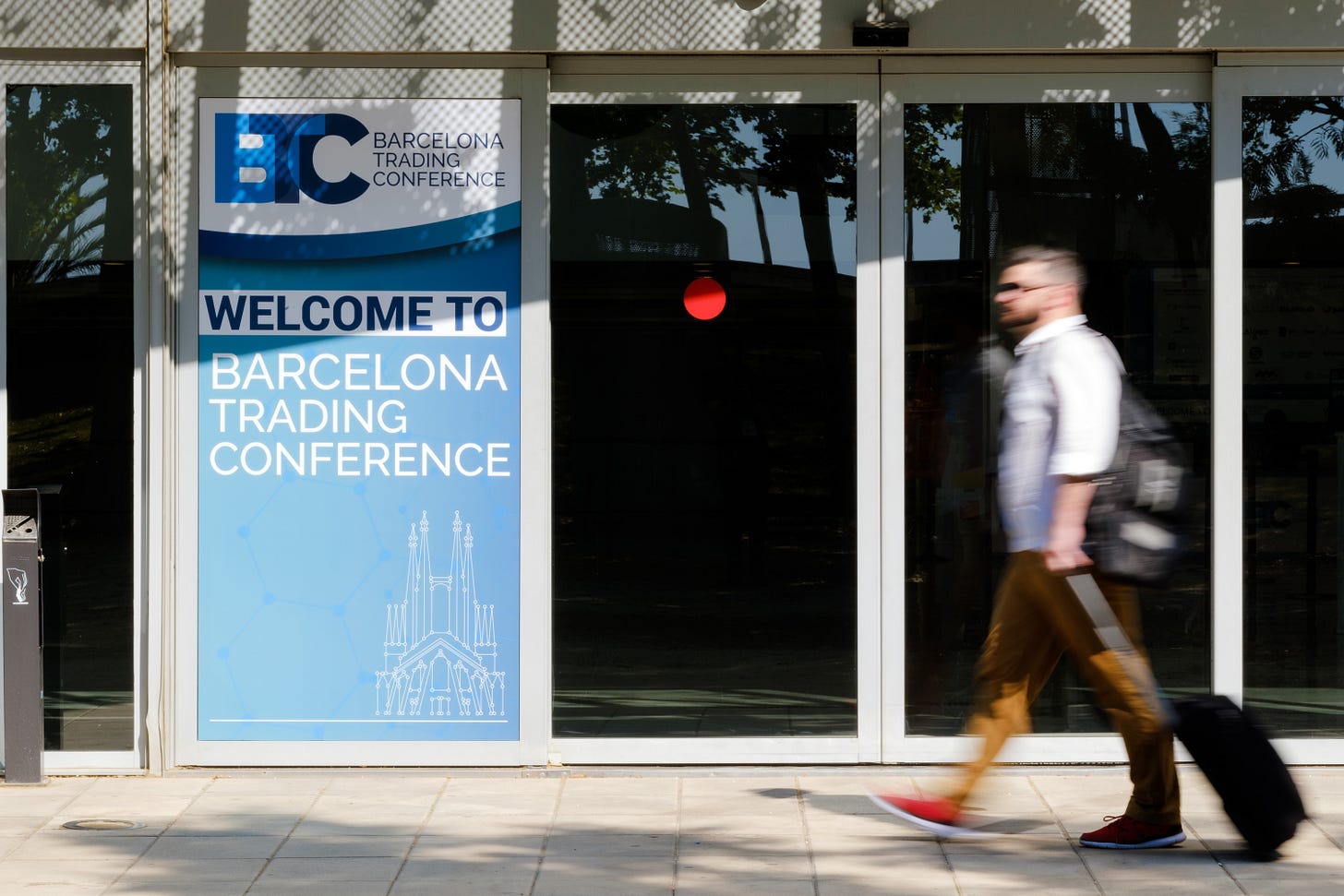 News
Development
Guys from Exantech, the creators of MyVeoWallet and the Amoveo Exchange Bot, opened a public Crowdfunding DAC on Amoveo Forum to bring brand-new features to the Amoveo community.

Zack Hess integrates error messages to the compiler. It covers using opcodes as functions, user-defined functions, and commands built into the compiler. 

Zack also added a tool so now anyone can embed forth directly, and bypass error messages. It prints out the part of the code where the error had occurred.

The new compiler with the rewrote binary smart contract for it. It went from taking a minute to compile the contract, to now it is almost instant.

There are 15 open issues in the Amoveo depo.

There are 4 open proposals for hard updates to make chalang better.
Forum
There are two public DAC contracts. The last one describes the crowdfunding for the development and implementation of a new set of MyVeoWallet features for working with Amoveo oracles.
Mining
Here's a weekly hashrate graph provided by Sy: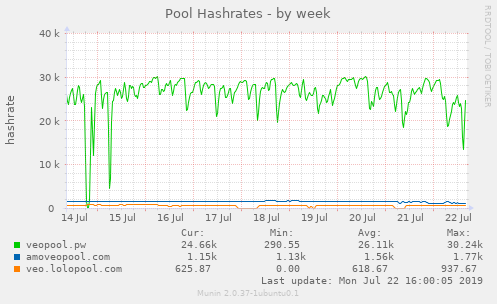 ---
URL to share this article: https://amoveo.substack.com/p/19-amoveo-at-barcelona-trading-conference
Amoveo: 
Website | GitHub | Telegram Chat |Amoveo Twitter | Telegram News Channel | Discord Chat | Reddit | Zack's personal Twitter | Chinese Community | YouTube
This newsletter is curated by Denis Foster, for the Amoveo community. Any views expressed are personal.
If you are a developer working on an Amoveo-related product, or have any suggestions, feedback, ideas and articles that you think should be mentioned in this newsletter, contact me via Email.